Posted by Adam Jacobi
When it comes to smack talk between two rival schools, there are only two instances where a reference can be considered "too soon":
1. Someone has died very recently.
2. Just kidding, there is no #2.
And so with the Chris Rainey fiasco, Rainey only texted the victim that it was "time to die"; nobody actually lost their lives or was even attacked. Thus, Tennessee fans are on the ball with a quickness: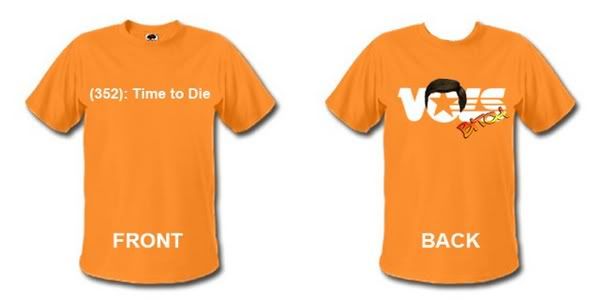 That's via FanHouse author (and gleeful UT partisan) Clay Travis. No word on where, precisely, the t-shirts are being sold; the university would probably like to know, seeing as how that's their logo being used in a hilariously inappropriate fashion. Nonetheless, expect to see them all over Knoxville this Saturday when Florida and Tennessee lock horns. If, y'know, gators and volunteers had horns.